Tacoma Stone & Hardscaping
How can we help you?
Contact with us through our representative or submit a business inquiry online.
Contact Us >>
253 765 3563
Stone & Hardscaping
Don't settle for an average landscape. It's time to think about improving the value of your property. Tacoma Landscaping Service is here to get you prepared for your outdoor extravagances. Make an appointment with a hardscape designer. Our skilled professionals can give you that special touch to make your unique ideas come to life. Our hardscapes include but our not limited to retaining walls, paved patios, outdoor kitchens, fire place, walkways and raised garden beds.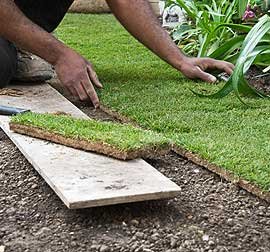 Key Benefit of Stone and Hardscapes
Benefits of our services include storm water run-off control, safe burning area, level lots, and defined pathways. New drainage decreases moisture in homes that create mold and mildew. New drains can also prevent unwanted flooding and property erosion.
Stone fire pit
Living stone
Retaining wall
Raised garden beds
Paver pathways
French drainage
Tips & Tricks
Have you any requirement Of Gardening and Landscaping
contact us